Virtual Event
Image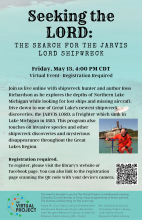 This virtual event is about a sunken ship in Lake Michigan. Sign up required- see the Facebook event page, visit Columbus Library's website, or use the QR code.
 It is online Friday, May 13th at 4:00PM
Book Clubs    
Read along with the book club and join us at the library!
                                 Adults: May 17th at 10:00AM
Image
The Geography of Bliss by Eric Weiner
Teens/Young Adults: May 19th at 4:00PM
Image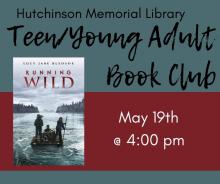 Running Wild by Lucy Jane Bedsloe
Wine & Beer Social
Image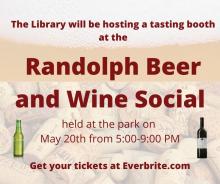 The Chamber of Commerce is putting on this event in which the library is participating in. It will be held Friday, May 20th at the park from 5:00PM-9:00PM. Stop by the tasting booth of the library for a sample and a book pairing list!