Where
Community Room (downstairs)
Image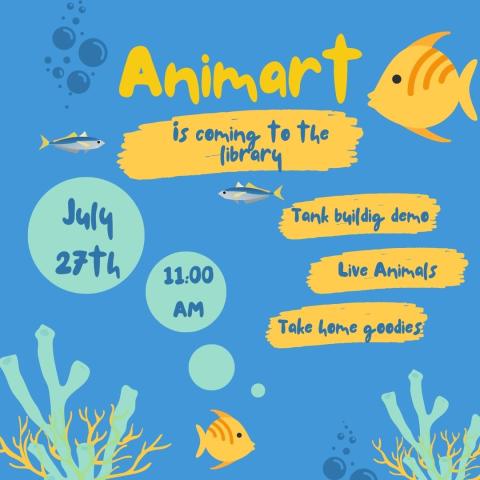 Animart presents: Saltwater Tank and Pets
July 27th is the new date for this event. 
Due to unforeseen circumstances on Animart's end, they were unable to make to the previously scheduled date.
For all ages from kids to adults
Animart animal experts will be describing and showing the parts of fish tanks that are used in creating a healthy saltwater habitat. They will also be bringing some little critters to show off! Learn how to make your own and just become more knowledgeable about sea life.