.Resources available in our Children's Library:
Board Books, Easy Readers, Picture Books, Chapter Books, and Non-Fiction
Audio Books, Books with CDs
Children's DVDs and Blu-Ray
Train table, microscope, and puzzles
Kids tablet (no internet access) to be used in library
Image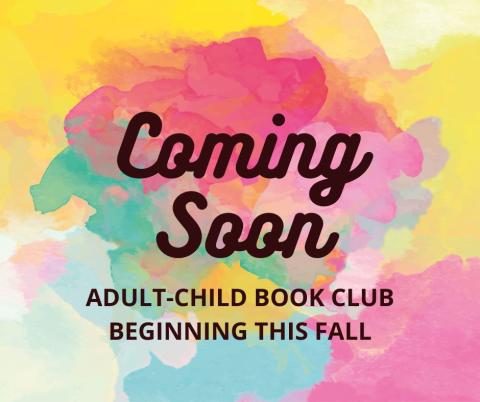 Adult-Child Book Club
This club is not only for a parent/child combo but could be for a grandparent/grandchild, an uncle/niece, a nanny/child or whatever relationship you feel works best for you. We do recommend that it is the same adult each month though as this is intended to grow the relationship between the child and adult as well as the child and their love for reading.
It is suggested that adults interested should take a took at the book called: Reading together :share in the wonder of books with a parent-child book club. By Brown, Noah,2001-.Kay, Liz.de Bettencourt, Dominic.Doherty, Luci.Lowe-Rogstad, Owen.McCann, Ronan. There is one copy owned by Randolph and two other copies available to be put on hold from anther library in the South Central Library System.
This club will meet once a month and involve not only a brief book discussion (books chosen by the group), but also fun activities like a drawing log or sharing songs you thought of while reading, etc.
Sign ups and first meeting will begin in October. For further questions, contact the library director Laura.