Image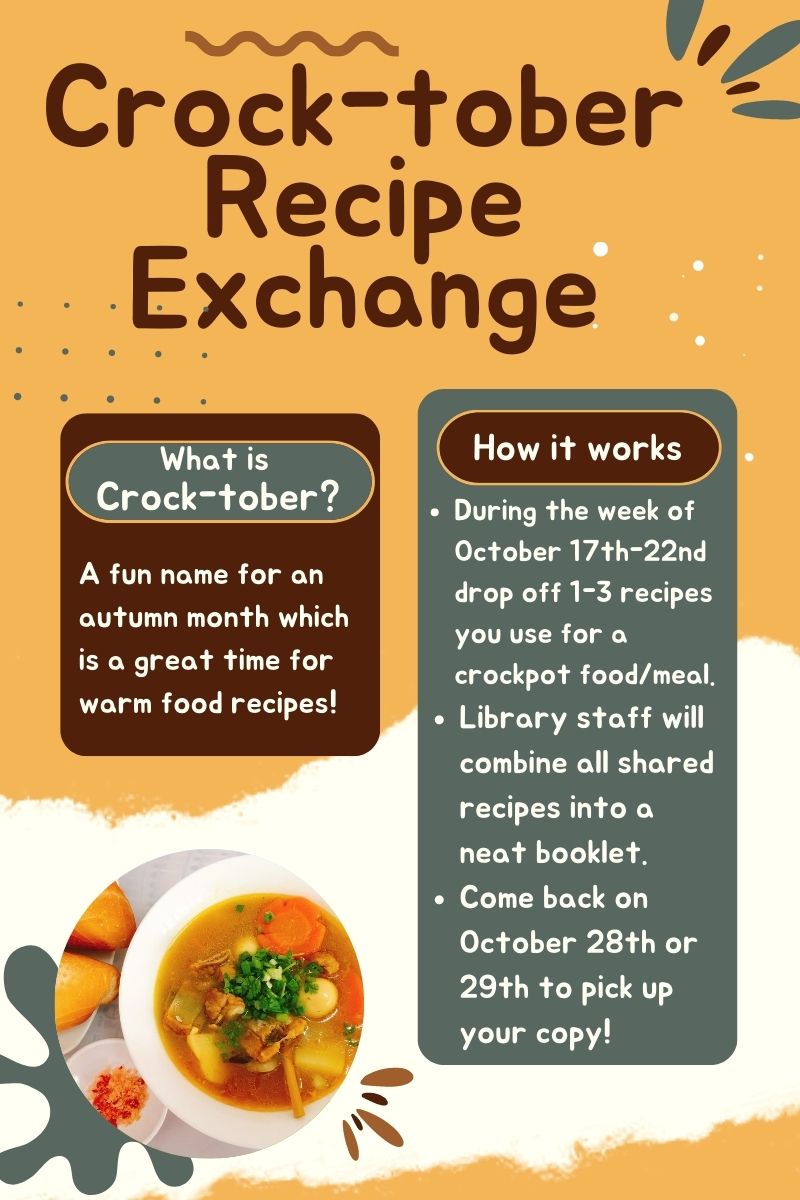 What is Crock-tober?
It is a fun name for an autumn month which is a great time for warm food recipes!
How it works:
-During the week of October 17th-22nd drop off 1-3 recipes you use for a crockpot food/meal.
-Library staff will combine all shared recipes into a neat booklet.
-Come back on October 28th or 29th to pick up your copy!
Note: Times listed on this event are not accurate for our open hours on Friday & Saturday, October 21 & 22. Refer to our regular hours.