Where
Community Room (downstairs)
Image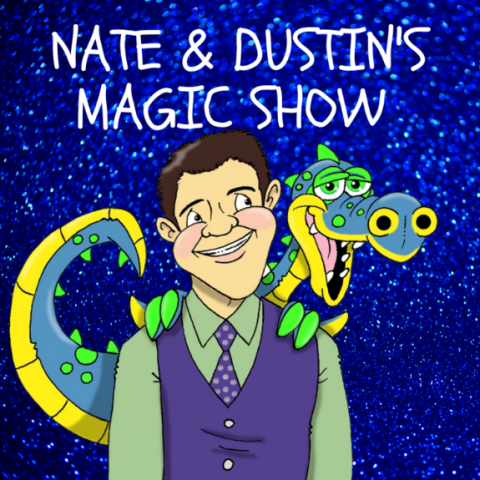 Nate and Dustin Go on Vacation!
Nate and Dustin are the perfect duo! Nate tells the audience about how excited he is to go on vacation to the ocean. Dustin the dragon, isn't excited at all. Throughout the show, Nate and the audience try to convince Dustin to be excited about the trip by sharing all kinds of really cool facts about the ocean, as well as all the fun things he might see there. Of course, every step of the way there are exciting magic tricks, goofy routines, and lots and lots of laughs.
Join in the equally fun and entertaining show for kids and adults.