Where
Randolph Library-Community Room

Everyone is invited to view Randolph's most talented creative hearts and their works! 
Music, beverages, and hor devours will be provided.
Image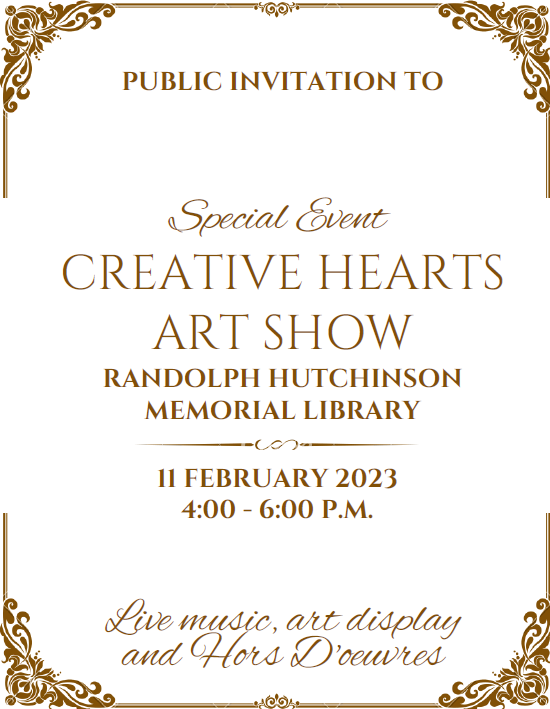 We are still welcoming all forms of art from local artists and creative people. Pick up a registration form at the library if you are interested in displaying your creation (one piece per person). Forms due back asap. Artwork may be dropped off the week of the event.